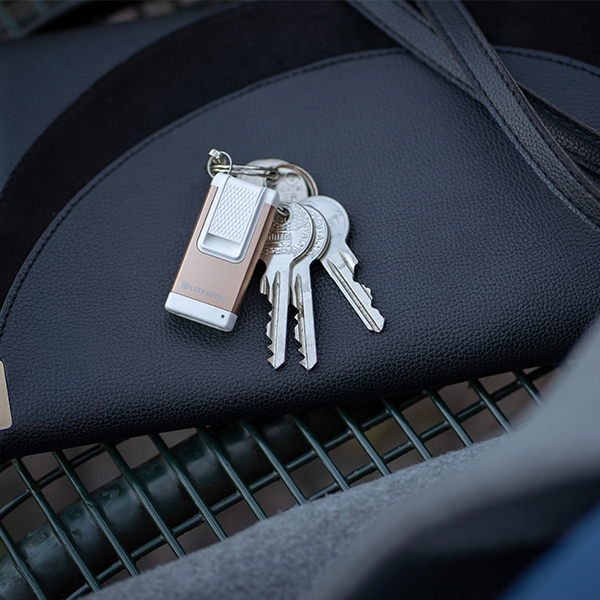 What is an EDC flashlight?
The best flashlight is the one which is always within reach, and is durable and bright. EDC, which stands for everyday carry, is the perfect way to describe this flashlight for everyday use. Whether you're at home or on the go, your EDC flashlight is ideally just an arm's length away and fits in your backpack, jacket pocket, or has a place on your keychain. In short, a flashlight worthy of the acronym EDC is a universal light for any occasion in and around your home!
Why should I always have an EDC flashlight at home?
Smartphones, wristwatches and pocket knives are some of the most valuable everyday tools. But because you also encounter situations in everyday life in which you need a bright light, an EDC flashlight should also be part of your basic equipment. It's essential that your EDC – everyday carry – flashlight offers high performance for everyday use, is reliable and can ideally be charged via USB. This keeps you from having to search for the right batteries and minimizes the risk that your flashlight will let you down in the event of a flat tire in the dark.

You'll be prepared for countless challenges when you have an LED light on your keychain or a flashlight whose light shines for many meters. This is especially helpful during power outages that last for several hours or when you need to look for your smartphone because it has fallen between the wall and the couch.
What are the features of EDC flashlights?
Small, lightweight, strong and very tough: a Ledlenser EDC flashlight isn't just something for little tasks around the house, you can also take it outside. Our EDC lights have an IP68 rating, which means that they're waterproof and offer many other advantages:

Compact and lightweight
High brightness and high range
Long runtime that lasts for several hours
Flexible power supply, rechargeable via USB
Dust and waterproof
In addition to a high light output, an EDC flashlight offers great flexibly, many functions, and a high luminous range. Typical for Ledlenser: in addition to performance, we place a lot of emphasis on the functionality of our EDC models. The multiple light level settings let you adjust the light to any situation. If the battery runs low, the backup mode ensures that you'll still get home safely.

What are the types of EDC flashlights?
With an EDC flashlight, you're prepared for all everyday life situations. Our range includes models with a smart pocket clip, and a compact EDC flashlight for your keychain, so you can carry it with you every day.
Mini flashlights
Our K-Series models are proof that an EDC flashlight can be handy and powerful. They conveniently attach to your keychain without cluttering up your pocket. Despite their compact size, they have a range of up to 80 meters or have a red light mode.
Headlamps
If you're working on the pipes under the sink, your hands need to be free to work. A headlamp is ideal in this situation. A headlamp is ideal for outdoor activities, and also proves in everyday life just how indispensable Ledlenser LED flashlights are. With their powerful rechargeable batteries, EDC headlamps provide light for many hours and, depending on the model, shine a beam for over 300 meters.
Penlights with clip
The near perfect flashlight for everyday use! Penlights are ideal for looking for change in the dark or taking a glance at photos. The handy pocket clip lets you quickly and securely attach the penlight to a belt or a notepad. In everyday life, you can carry a flashlight such as the ultra-compact P2R Core in your backpack or in your coat pocket.
Prices incl. VAT plus shipping costs
Prices incl. VAT plus shipping costs
Prices incl. VAT plus shipping costs
EDC Work Lights
An EDC flashlight is ideal for do-it-yourselvers and model builders. It's waterproof, provides glare-free light and can be used outdoors. EDC flashlights also offer the following advantages:

Adjustable light levels
Long runtime of up to 20 hours
USB rechargeable battery
Brightness of up to 600 lumens
Prices incl. VAT plus shipping costs
Prices incl. VAT plus shipping costs
Prices incl. VAT plus shipping costs
EDC 2-in-1 Products
Everyday carry to the max thanks to its many functions: no other EDC flashlight for everyday use is as flexible as our wallet models. Our wallet models combine the advantages of an LED flashlight with the functionality of a wallet and/or a handy power bank. Our wallet models that fit in any pocket, in detail:

Flexible Wallet: LED flashlight for everyday use in credit card format with two light levels, a slot for up to six bank or credit cards, ID card or driver's license. Outer case made of high-quality leather, rechargeable via USB-C port.
Lite Wallet: RFID blocker to keep your cards secure. Rechargeable EDC flashlight via USB-C cable or wireless charging.
Lite Wallet Plus: integrated LED lamp with innovative optics and two light levels. Powerbank function for charging smartphones, wireless headphones and more. Integrated RFID blocker. Rechargeable via USB-C.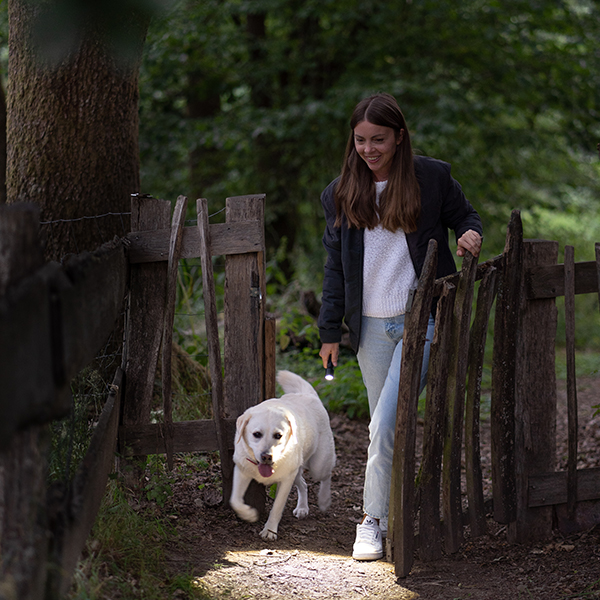 How do I find the best EDC flashlight for my everyday life?
An EDC flashlight is the ideal companion in everyday life and offers extensive functions and high performance.

A light output of 1,000 lumens and more, and a light range of several hundred meters (depending on the model).
The best EDC LED flashlight for every budget
Practical functions such as strobe and red light, adjustable light levels
Flexible power supply (replaceable battery or rechargeable battery), rechargeable via USB-C
Fits in almost any pocket because of its compact size
Our range of EDC flashlights has the ideal model for every purpose. Whether for leisure or vacation, as a reliable emergency lamp in the event of a power outage, or a tool for do-it-yourselfers and model builders: in our store, you'll find an everyday carry flashlight for every budget.