What distinguishes military flashlights?
The Bundeswehr's equipment has not necessarily been in a good light in recent years. But at least the two LED flashlights currently in use are state of the art. Among other things, the lamps produced by a German manufacturer are also used by the police as target lighting. Both models, which are so-called tactical lamps, use an LED as a light source. We have summarized the most important details about the two Bundeswehr flashlights below.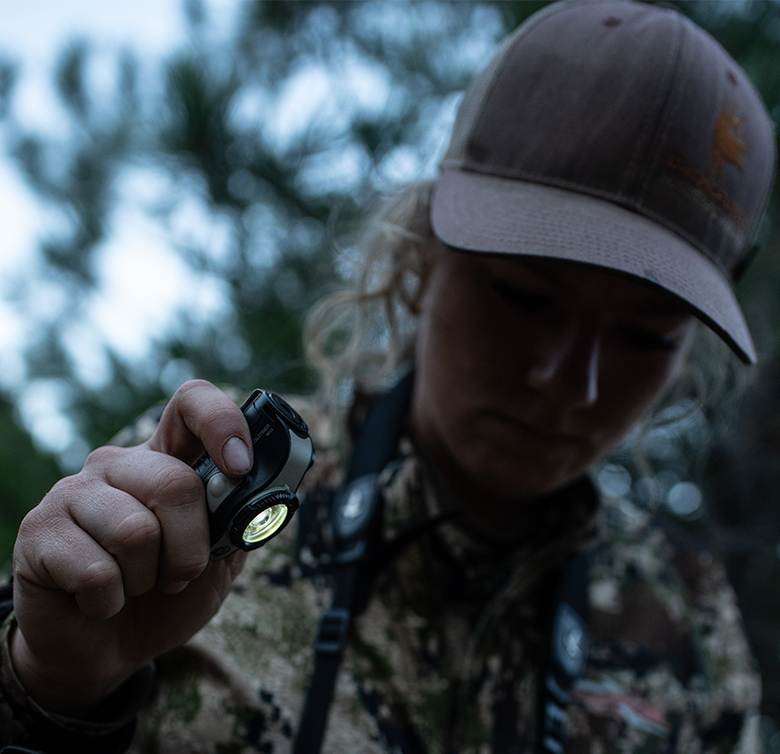 The main Bundeswehr flashlight: robust, high lumen value, useful features
The design of the one Bundeswehr model is very reminiscent of what private users imagine a military flashlight to be. It is a lamp that produces a powerful luminous flux of up to 1,000 lumens, offers an infrared and strobe mode, and can even be operated remotely. Furthermore, the Bundeswehr's standard lamp is optimized for rough combat use, as it can be attached to the Bundeswehr's assault rifle, for example, and thus used as a target marker in the dark as well as in poorly lit buildings. For naval missions, such as for combat divers, it is waterproof down to a depth of 30 meters and has an impact-resistant and shockproof housing.
The small sidekick to the main Bundeswehr flashlight in detail
The Bundeswehr's second lamp model is also designed to be attached to a weapon and supports the soldier's vision with a bright white light, infrared light and a laser for target detection that casts a small, focused spot of light on an object over several hundred meters. This military flashlight is designed more as a supplemental targeting device than as a flashlight. It has a luminosity of around 650 lumens, is also waterproof to a depth of 30 meters and can also be controlled by remote control.
Universal and robust: The US Army swears by this lamp
The US Army long used an angled flashlight that is known from numerous movies and can be called the military flashlight par excellence. This tactical flashlight for the military has a head angled at 90 degrees, which makes the flashlight seem somewhat impractical and antiquated compared to current models.

Basically, the flashlights currently used by the U.S. Army are designed to be attached to the vest, helmet, or weapon. Thus, they serve more as a supplement to the aiming device or to limit the visibility of people in a checkpoint. Users of the brightest models report that the maximum luminosity is achieved only with the batteries manufactured by the respective company itself. With the use of common rechargeable batteries or batteries, up to a quarter of the power is lost, according to testers. However, most private users in the U.S. are very satisfied with the technology, which is unsurprising in comparison to what is offered in the private sector in the conclusion.

For private users who place a lot of value on reliable, but also advanced technology, there are of course appropriate alternatives. For example, the models from Ledlenser. Whether for outdoor fans or in use as a police flashlight, where waterproof flashlights with lots of lumens are in demand: In our store, fans of military flashlights will also find what they are looking for.

Prices incl. VAT plus shipping costs
Prices incl. VAT plus shipping costs
Are flashlights banned by the military?
In Germany, it is forbidden to attach a light source to a weapon, which makes most concepts of military flashlights obsolete for sport shooting or for hunters. However, it is generally allowed to buy a military flashlight and use it as a light source during outdoor and other activities.
Comparison: Military Flashlight vs. Outdoor Flashlight
Military flashlights and tactical flashlights at first glance have certain limitations compared to good LED flashlights. Models that reliably shine for more than 100 hours on one battery charge can usually only be found in the wide range for outdoor LED flashlights from the private sector.

Metal housings are a guarantee of durability for high-quality flashlights, even in the outdoor segment. And the price comparison for flashlights also shows: The rating "military" seems to mean a hefty price premium for models with comparable performance and a valuable metal housing.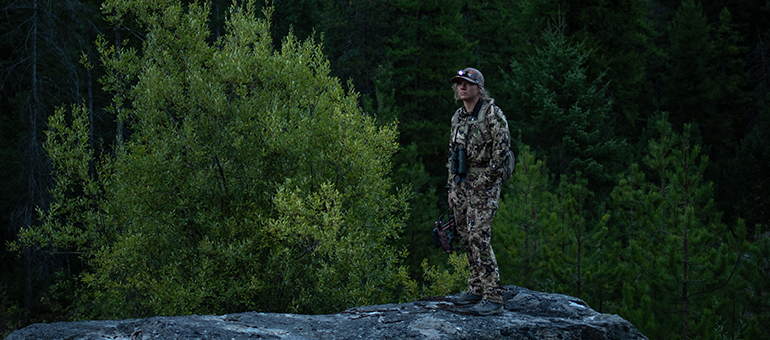 The disadvantages of military flashlights do not lie in the fact that military outfitters have limited options. The goal in designing a military flashlight is to meet the needs of infantry and task forces. The reason that the luminosity of some military flashlights and light sources is somewhat limited is because of the way they are used. Special operations commands operating at night have a strong need to be invisible to others. For this reason, the troops are equipped for night vision with night vision devices.

It should also be noted that a super-bright flashlight for the military that produces a light so bright that it provides illumination over the distance of two soccer fields is not equally suitable for every military mission. In the field, such an LED flashlight that produces 1,000 lumens and reaches several hundred meters of illumination could cause soldiers to be noticed by everyone.

An exception are missions in crisis areas, where assistance is to be ensured without a threat, e.g. during a humanitarian disaster. However, the use of flashlights is rather limited here. Finally, providing assistance or carrying out repair work after natural disasters is often done using fixed headlamps or with the aid of headlamps or helmet lamps.

In short, the designation military flashlight is not a seal of approval that these models have


have a housing that is particularly waterproof


have more power than an outdoor lamp


support modes that do not exist in the private sector
Prices incl. VAT plus shipping costs
Prices incl. VAT plus shipping costs
Are military flashlights suitable for private users?
As mentioned, in Germany it is forbidden to attach a light source like a military flashlight to a weapon. However, apart from the weapon aspect, a military LED flashlight is quite suitable for private users - even if such a supposed super flashlight from the military does not set any records in terms of lumens, luminous range or the number of light modes.

The advantages of a military lamp at a glance:


A tactical flashlight is well suited for outdoor activities and camping. The reason for this is that such a flashlight is usually waterproof.


In use, the military flashlight must also convince with its taker quality. The housing must be robustly constructed and made of a resistant material, as is usually the case with conventional flashlights for private individuals.

A military tactical flashlight or tactical flashlight does not offer more power or a longer range than a conventional flashlight. When it comes to pure functionality or how brightly a flashlight's LED shines, they actually outperform military models. If, on the other hand, other aspects are the focus, such as collector value, military flashlights naturally generate a certain appeal for civilians as well: both military fans and collectors are always on the lookout for that very special or rare model.

In short, a look at the range of outdoor flashlights shows that conventional models sufficiently cover the needs of camping, fishing and hunting. They are often brighter, shine longer and are cheaper than a military flashlight or tactical flashlights. Absolutely waterproof models are only needed by divers. For private individuals, many of the military concepts are not accessible at all and therefore are likely to be difficult to acquire. All those who want to buy a military flashlight for private use should be aware of what the flashlight is really needed for in everyday life and whether the additional costs should really be accepted.