With us, quality comes out a systematic process:
At our headquarters in Solingen, Germany, we operate an integrated management system consisting of a quality management system, an environmental management system and an energy management system. To meet our high-quality standards, we systematically and continuously develop and improve all our processes. We meet the requirements of the ISO 9001, ISO 14001 and ISO 50001 standards and are certified by TÜV Rheinland.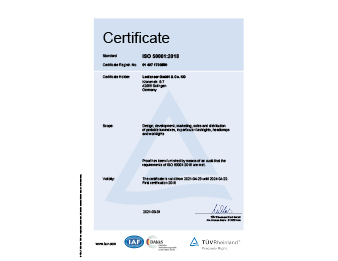 Energy management:
DIN EN ISO 50001:2018
We operate a sustainably oriented energy management system. This includes measures to reduce energy consumption such as electricity, gas and fuel, as well as targeted risk prevention.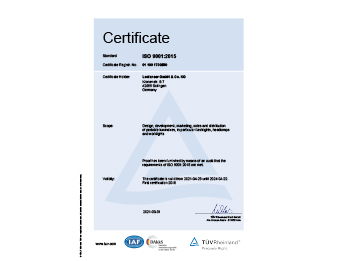 Quality management:
DIN EN ISO 9001:2015
Our systematic quality management ensures consistently high product and service quality. Clearly defined and traceable processes enable us to meet our customers' expectations consistently and professionally. We also achieve the standard requirements at our Chinese location.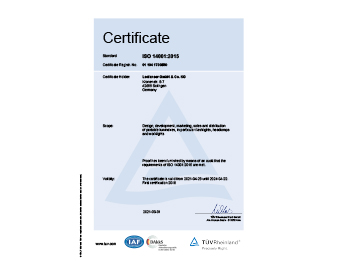 Environmental management:
DIN EN ISO 14001:2015
Our company has defined an operational environmental policy as well as concrete environmental goals. The focus here is on establishing and implementing an environmental management system in order to guarantee continuous improvements - e.g. with regard to CO₂ emissions, resource consumption and other environmentally relevant factors.