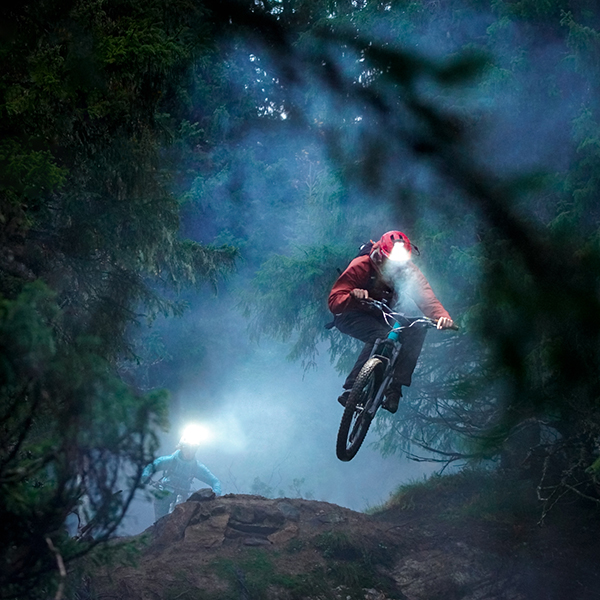 Outdoor headlamp: with brains to more room to maneuver
The practical advantages of outdoor headlamps are obvious: put them on and turn on the light for a clear view with maximum freedom. At the touch of a button, you can adjust your lamp to the visibility and individual conditions and thus react playfully to many requirements. Outdoor headlamps are an asset for hikers, extreme athletes, campers, anglers, hunters or for bushcraft, urban exploration, jogging and skiing.
LED outdoor headlamps: hard shell, strong core
Pouring rain, snow, wind and cold - to withstand conditions in extreme situations, Ledlenser outdoor headlamps offer a combination of technological concept and quality for intensive use in the wild. Rugged housings, high-quality seals, and powerful light and battery technology combine in an easy-to-use unit to provide a faithful companion for many different adventures off-road, high on the mountain, or during sports in urban environments.
Ledlenser offers in the range of LED outdoor headlamps:
Easy operation that allows for grip and accuracy even when wearing gloves
Maximum brightness with long battery life
Light ranges of up to 4000 lumens
Coordinated light modes from flashing light to boost function for maximum luminosity
High protection against dust and moisture
Exceptionally high durability and service life

LED headlamps for running, hiking and camping
There is no bad weather, only bad lamps! With the Ledlenser Outdoor LED headlamps you are protected against the influences such as snow and rain and keep the view even in adverse conditions. As with a good tool, the use must be adapted to the tasks so that the best results can be achieved. LED headlamps are the specialty here - after all, what tool can be used with free hands?

As the distance to the nearest power outlet or basecamp increases, so do the demands on the LED headlamp. Outdoor enthusiasts enjoy stable light output with continuous regulation of the light intensity and long battery life. The one-handed operation even with gloves allows easy and uncomplicated use in the dark.

Holding a flashlight in your hand while pitching a tent, hiking with Nordic walking poles or jogging? Outdoor running headlamps guarantee a stable light cone and sit securely on the head even when running fast thanks to the headband.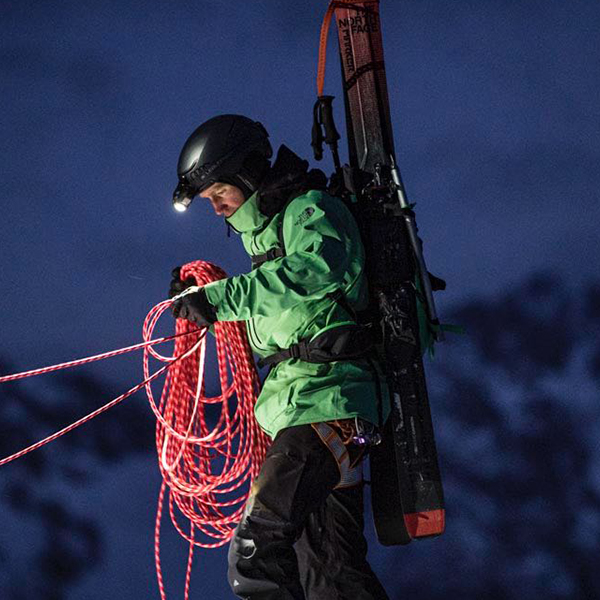 Outdoor headlamps for fishing and hunting
Whether you are concentrated on stalking game in the forest or drilling the fish when fishing in the late evening hours - light is an elementary aid for quick landing nets and quiet stalking in the forest at night. Anglers and hunters also benefit from different LED light colors in red, blue and green, which reduce the scaring effect, maintain night vision or make the trail of the last escape after the shot even clearer.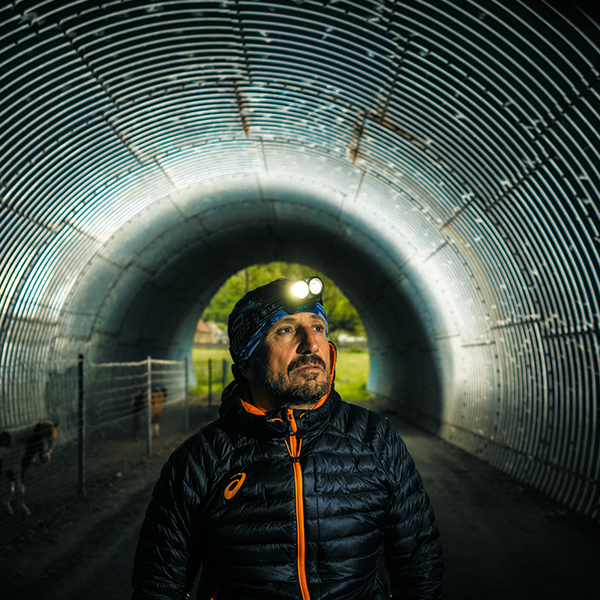 Ledlenser headlamps - Signature series for extremes
The new H-Series Signature outdoor headlamps give you extreme performance for extraordinary demands. Complement the adventure with high performers for outdoor and sports. Rechargeable, stable and solid. Bluetooth connectivity enables a smart solution via Ledlenser Connect app to personalize your lighting needs as your activities change. The continuously swiveling headlamp up and down expands the radius of vision and illuminates even the smallest corner in the dark distance.