Survival equipment simply prepared for the emergency
As extreme and pointed as survival is sometimes presented, it is rarely in reality. And yet a small inattention can ensure that it quickly becomes quite serious. Especially in the deep nature, far away from civilization or a radio network, sprained ankles, fractures, getting stuck in a crevice while climbing or just a defect on the car in the middle of nowhere, are possible causes for survival scenarios.
It doesn't have to be a bunker
There are always people who tend to exaggerate a bit: To be prepared for everyday survival situations, you don't have to fear the fall of civilization like some preppers with a fully equipped bunker.

Everyday survival gear fits in the side pocket of a backpack and is suitable for waiting longer for rescue. Life-threatening or even survival situations exist, for example, when:

No help can come in case of an accident in the mountains due to bad weather.
You are difficult to find for rescuers in deep nature.
Several days of outdoor vacation take you away from civilization.
After a climbing accident the rescue is complicated.
Everyday survival equipment in your luggage
In Germany, unlike in Canada or the U.S., you shouldn't have to wait two to three days for rescuers to track you down with helicopters or search teams in the Rocky Mountains. As a rule, you should be rescued within one day in German forests, even in adverse conditions.

It's important that you always have a way to call for help, don't travel alone, and let people know where you are and when you will report back if you have extreme plans like climbing or trail running.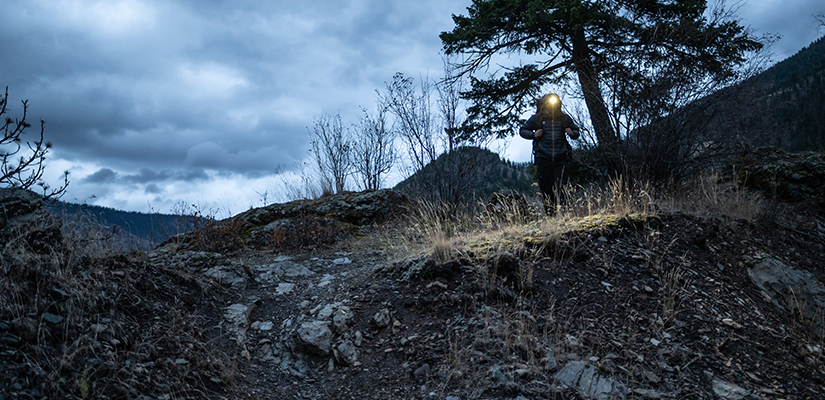 Rain protection
Suitable clothing is always the basis - sun protection in summer, thick clothing in winter, layers for changeable weather. You should always allow for a sudden rain shower. Wet clothes can not keep the heat. In changeable weather, in spring, autumn and even on cool winter days, there is a risk of hypothermia, hypothermia. With a simple rain protection like a thin rain poncho or a small umbrella you already avoid the worst.
Rescue blanket
Also known as space blanket, rescue blankets are thin films, which have very good insulating properties. After an accident while skiing, hiking or climbing, the rescue blanket prevents from cooling down, if for example a sprained ankle or bone fracture immobilize. Note, however, that accident victims who can no longer move or are unresponsive, do not move until rescue workers arrive.
First aid kit
A small first aid kit with plasters, bandages and disinfectant wipes helps with small wounds such as squeezing shoes to the initial treatment of open wounds after a fall. With a small signal whistle in the first aid kit, you also draw attention to yourself in an emergency.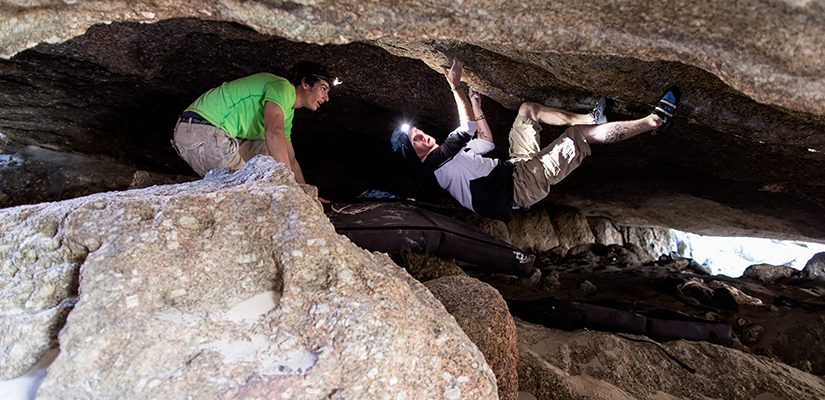 Lighter
Simply having a campfire in the forest is prohibited in Germany and other countries. Only on private property can a fire be lit with permission. The lighter in the luggage serves however for the absolute emergency as possibility, in order to kindle a signal fire or in order to donate in case of the bad hypothermia something warmth. Even then, make sure that the fire does not spread and even in an emergency, expect to be held responsible for the fire.
Survival LED flashlight or headlamp
A survival lamp in your luggage fulfills various tasks. When darkness falls, the survival headlamp serves as an aid to avoid dicey situations, not to trip over branches, not to fall over on stones or to see exactly where the ground becomes slippery and unsafe. Even a small survival flashlight in your pack brings safety and, thanks to the flashing light function, can be used much safer for light signals than, for example, an open signal fire. In addition, the push of a button is also easier than starting a fire with wet wood or looking for firewood at all with a sprain. A powerful special flashlight with up to 5,000 lumens supports the search for people in the forest or on the rocks.

When it comes to special robustness, Tactical flashlights and outdoor flashlights of the Ledlenser P-series Signature and headlamps of the H-series Signature, as a survival flashlight offer good protection, are rechargeable and designed for the high demands of outdoor sports. As a sign of quality, there is also an extended warranty of up to 7 years upon registration.
Pocket knife
A small multi-function pocket knife is a help in many ways: be it to bring the bandage from the first aid kit to the right length or to spontaneously pick some mushrooms outside the survival situation.
Survival is not an adventure
Of course it is exciting to see how people live only from nature for several days and get everything out of minimal survival equipment. But real survival has nothing to do with an adventure. However, with five to six pieces of equipment that take up hardly any space in your backpack and add only a little extra weight, you can defuse dangers by preventing hypothermia, for example, and by safely drawing attention to yourself through acoustic signals and light signals.

Going into nature with a certain amount of caution and enough respect already plays a big role in the safety of outdoor hobbies - be it climbing, hiking by day or night, cross-country skiing or mountain biking. Ideally, you'll be out in pairs, informing acquaintances when you'll be back or when and where to look for you. If you undertake a lot alone, a smartwatch with GPS and emergency function can be a life insurance.
Prices incl. VAT plus shipping costs
Available
€47.90

€64.90

(26.19% saved)
Prices incl. VAT plus shipping costs
Prices incl. VAT plus shipping costs