LEDLENSER GOES GREEN
Global warming affects us all. Not tomorrow or in some distant future, but in the here and now! The effects can be felt in almost all areas of life and are increasing in intensity. Time to rethink is short, which is why our master plan for sustainable business is not just lip service. We are aware of our responsibility to the planet, which is why we are drastically reducing our CO₂ footprint along the value chain. The good news is that, starting with planning and continuing through manufacturing and distribution, there is enormous potential for us to achieve the goal of sustainable business. For our customers, it means not having to do without anything, but still making a valuable contribution to CO2 reduction and energy savings. Here we explain why you too are an important building block in our master plan.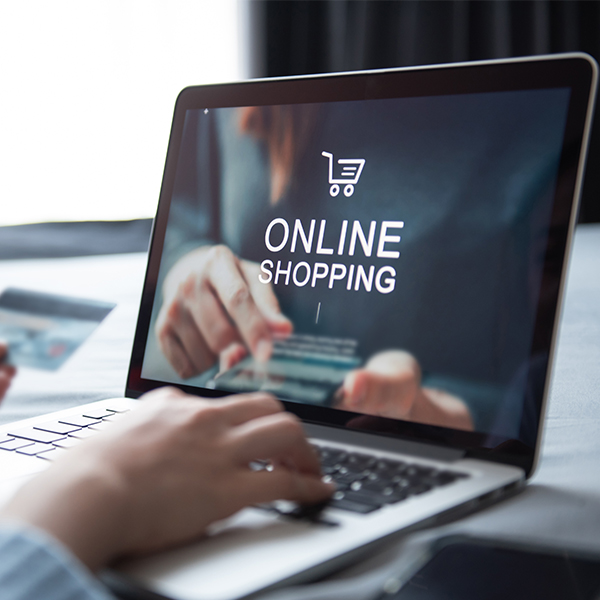 Why the success of online retail is having a detrimental effect on the climate
2021 was an excellent year for online shipping and the logistics industry. In Germany in particular, the number of courier, express and parcel shipments rose to dizzying heights.

An incredible 4.51 billion parcels were sent within 12 months. Hardly surprising, since in addition to the continuing boom in online orders, Corona also contributed to the fact that the number of shipments shot up by 17 percent. However, this also results in additional CO2 emissions.

On the one hand, because fossil fuels are still needed to transport and ship the products. On the other hand, because the energy and resources required for packaging materials are enormous.
Small box, big effect! Climate-neutral packaging made from grass
Whether it's planning, manufacturing, marketing or shipping, as a manufacturer we can't avoid emitting CO₂ - albeit often only indirectly. For this reason, we already decided in 2019 to face up to our responsibility and realign our sustainability compass. Since then, the topic of sustainable commerce has been at the top of our agenda. Of course, we are aware that this goal is not a foregone conclusion, but a process. Step by step, we are therefore examining all points along our value chain to identify potential for saving electricity and resources.

One obvious and also promising measure to reduce the use of energy, raw materials and carbon dioxide is surprisingly easy to implement. Keyword: folding cartons made from grass and green waste. Around 50 percent less wood is needed for production and, of course, the grass packaging is fully recyclable.

Our top priority is that the grass carton produced from green waste for shipping our LED torches and headlamps is on a par with conventional packaging made from recycled paper and wood pulp in terms of stability.

The ecological advantages of grass-based cardboard at a glance
Low water consumption: Compared to kraftliner (cover paper of cardboard material), only 2-6 liters instead of 6000 liters of water are needed to produce one ton of grass-based cardboard.


Low power consumption: For one ton of kraftliner or testliner, the amount of energy required is enough to supply a 4-person household with electricity for a year. By contrast, the same amount of grass paper requires less than 150 kWh on the electricity meter.


CO2 reduction of up to 95%: Regardless of whether conventional cardboard, recycled material or virgin fibers are used to produce it, only around 50 kg of CO2 is emitted in the production of one ton of grass-paper.


Excellent availability: grass and green waste is available practically everywhere and up to five times a year


Short transport distances: Not only are forests saved from deforestation as an important CO2 reservoir, but the shorter transport routes also ensure a reduction in carbon dioxide
The bottom line is that the ecological advantages far outweigh the disadvantages, not least because grass-based board production is virtually chemical-free and is certified according to FSC, PEFC and DE-ÖKO-007.

But of course we also focus on the benefits for our customers. The good news for you: As of today, paper producers do not have to invest in new machinery. This is an important aspect for us, which ensures that the raw material for folding cartons and packaging material produced from grass costs about half as much.

So our customers can be sure not to pay extra for the plus in sustainability when they order one of our LED flashlights, headlamps or lanterns in our store.
Our goal until 2027: sustainable management from an ecological and social point of view
We have deliberately chosen Germany as our location because, in addition to our quality motto, which focuses on German engineering, it is the know-how and skills of our employees that are indispensable for the success of our company. We also assume responsibility in ecological and social respects. In addition to a long service life of our products, we consciously position ourselves against the obsolescence of electronic devices, which is unfortunately not uncommon today. An excellent supply of spare parts over many years is therefore a matter of course for us.

It should be emphasized that we have already set up an in-house task force in 2019 to take care of all aspects of sustainable management. The declared goal: to continuously drive forward the reduction of CO₂ emissions by 50 percent by 2027. To this end, in 2018 we began drawing up an annual internal greenhouse gas balance sheet that includes all overall activities in Germany.

In addition to the firmly planned switch to sustainably produced packaging material from grass and green waste, we are actively engaged in reducing our energy requirements step by step at our site in Germany. By installing a PV system that generates several thousand kilowatt hours per year, we are reducing the amount of electricity generated from fossil fuels. In this way, we ourselves are able to generate an amount of energy equivalent to the annual electricity needs of several single-family homes. To put this into perspective, an average 4-person household consumes around 5000 kWh of electricity per year.
CO2 reduction measures already implemented
Conversion of gas and electricity suppliers to 100% renewable energy sources


Successive elimination of combustion vehicles in the company fleet and replacement with hybrid and all-electric vehicles


Installation of electric charging stations at the Solingen site


Regulation to reduce air travel


Strong promotion of home office / remote office - Financial support for employee bicycles and travel by public transport