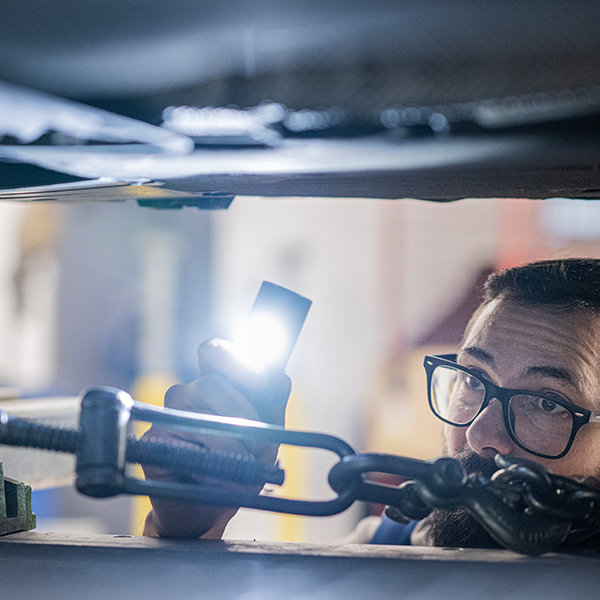 Good professional LED lamps not only provide light, but also use smart concepts to support work on cars, motorcycles, trucks and other tasks that require professional screwdriver and mechanical skills in the private workshop. In addition to this practical tool, flashlights, headlamps, LED lanterns and spotlights are illuminating helpers — especially if the features of the product are designed to meet the demanding requirements of the workshop.

How do LED flashlights and other light sources support mechanics? Which light package is truly unbeatable in the workshop and makes tinkering around and tightening screws twice as much fun?

Clear visibility under the hood – mechanic flashlights, headlamps and more.
From simple inspection and searching for and fixing problems, to working with free hands, lamps are important repair tools for mechanics, hobbyists and the tuning community. The advantages of good lighting are obvious: with a brightly lit workstation, every grip fits, we can concentrate better on our work, and we don't have to guess where to put a wrench.
Sure, professionals can work by feel, but good visibility saves time and even stress, when things need to be done quickly or when you want to quickly explain to your colleagues and friends what needs to be done and where. High-quality lights and lamps guarantee that your work is supported.

LED lamps offer support in the workshop and are specially designed for the demanding requirements of the workshop environment. Mechanic flashlights, headlamps and lanterns for work and for professionals offer:

Robustness and good moisture protection
Can be used with gloves
Convenient charging with magnetic plug
Can be focused on one point or on an area
Special LEDs for realistic color vision
7-year warranty when the products are registered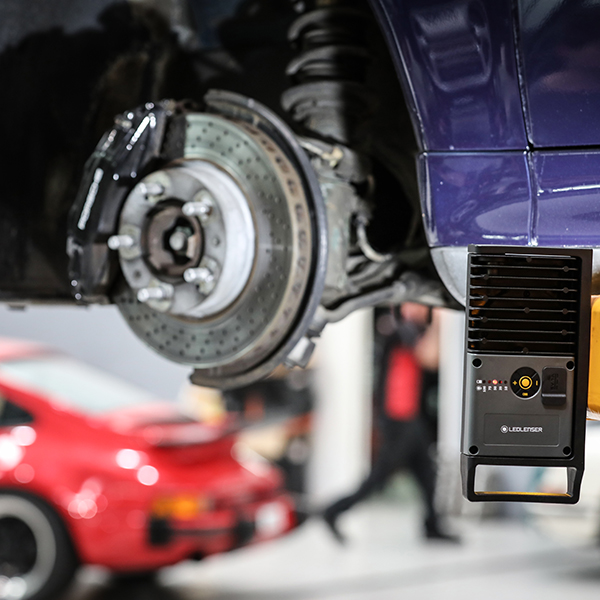 Mechanic flashlight
The LED flashlight is always at hand in the workshop for mechanics who want to get an initial overview of the vehicle. Rust spots, defects, oil leaks and other weak points can be easily detected.

Small LED flashlights with a clip that attaches to a pants or shirt pocket are especially practical. With up to 170 lumens and 100 meters of light range, professional LED lights perform excellently, even in complicated tasks and are always on hand.

Many of the flashlights have features such as the Advanced Focus System, which allows you to flexibly focus light cones to provide better illumination and greater attention to detail. Many of the flashlights can be engraved, for example, with the name of your workshop or the names of your mechanics.

Prices incl. VAT plus shipping costs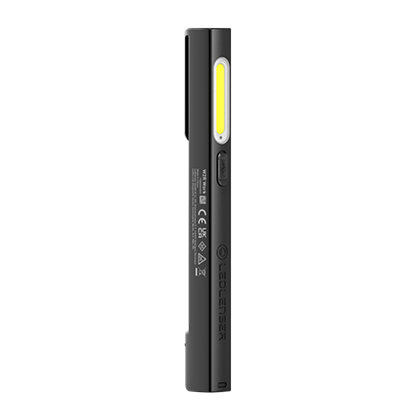 Prices incl. VAT plus shipping costs
Prices incl. VAT plus shipping costs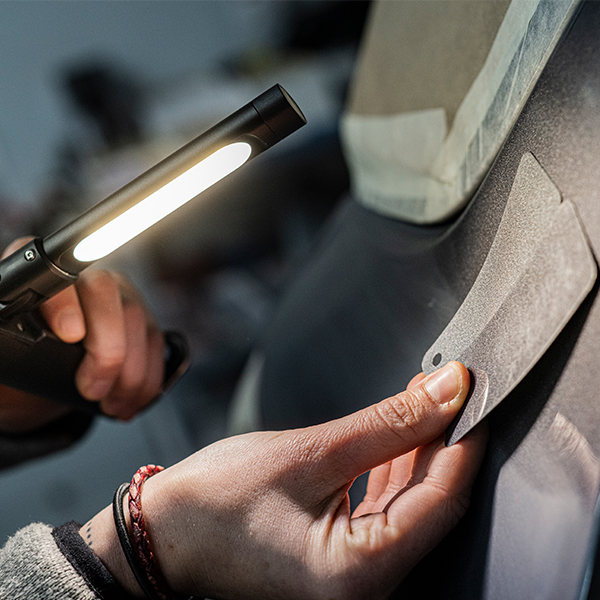 Work lights and foldable inspection lights
Slim work lights with rechargeable batteries offer cordless flexibility in the tightest spaces. Focusable LEDs mean you'll always get the right support. Light with tilt function, attachment with magnet or with ruler and clip for the breast pocket. With these modern LED work lights, which mechanics can also use as a flashlight, nothing is left in the dark.
Prices incl. VAT plus shipping costs
No longer available
€67.90

€84.90

(20.02% saved)
Mechanic headlamp — a supplement to the flashlight
Free hands are a prerequisite for working with a screwdriver. It is impossible to carry a flashlight with one hand for most tasks on vehicles. Highly-adjustable LED headlamps can be easily operated with a glove and can thus be easily adapted to the required light intensity and the working conditions.

With 500 to 1,500 lumens, headlamps for professionals in the workshop and for hobbyists always provide the right support for any task.

The wheel switch for stepless light focusing is especially practical. The robust workmanship is tailored to the highest demands of the profession, and the protection offered by the IPX7 waterproof rating allows easy cleaning after work.

Prices incl. VAT plus shipping costs
Prices incl. VAT plus shipping costs
Prices incl. VAT plus shipping costs
LED spotlights for the workshop
Robust spotlights with LED and rechargeable battery are an ideal tool for repairs in the dark. In addition to solid illumination for up to 15 hours with a maximum of 2,500 lumens light output and magnetic mounting, you can illuminate construction sites and workplaces on the road, such as when providing roadside assistance.

You benefit from smart concepts such as connections for use as a power bank and Bluetooth connection for use as a speaker for playing music while working with a screwdriver.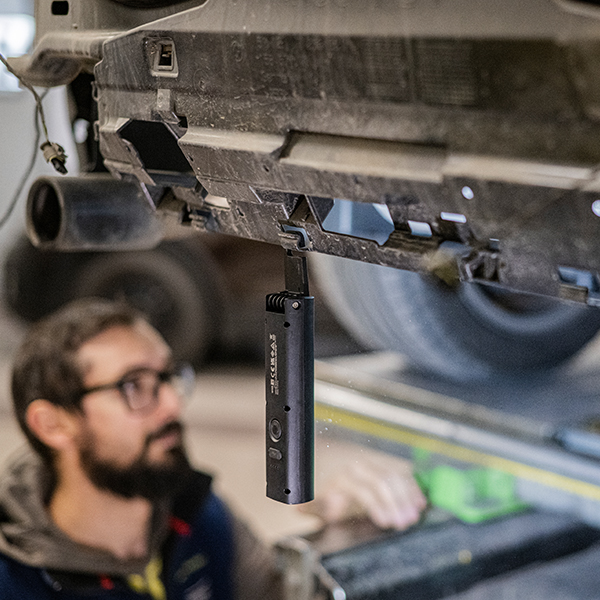 Prices incl. VAT plus shipping costs
Prices incl. VAT plus shipping costs
Prices incl. VAT plus shipping costs
Better vision in the workshop
Flashlights are just the tip of the iceberg for mechanics. In addition to high-quality lamps for the workshop and for repairing breakdowns on the road, headlamps, flexible work lamps, construction lights and LED lanterns are an optimal tool for working without delays.

The focus on quality and excellent concepts for practical use, in addition to their long service life makes these professional lights an ideal tool for hobbyists, tinkerers and mechanics who need a reliable light source on their car, motorcycle or truck.

Practical accessories such as adapters for charging in the car, different headbands for headlamps and engraving with your company name, which is available for individual models, in addition to the extended warranty and their robust properties make these LED lamps useful equipment for mechanics and for the workshop.