What is the color temperature of LED lamps?
Color temperature is used to describe the "color" of the light reproduced by a lamp or other light source. Its unit of measurement is Kelvin. When talking about LED color temperature, the terms cold light and warm light are always mentioned. The higher the value in Kelvin, the cooler or whiter and bluish the light is. The spectrum ranges from warm candlelight with around 1,000 Kelvin to bright daylight with 10,000 Kelvin.

It is important to distinguish between lumens and kelvin. Lumen only indicates the luminous intensity of an LED. Kelvin and lumen should therefore be considered independently of each other. Thus, a flashlight with a warm white LED can shine both brightly and darkly: from cozy warm to a more garish color temperature that resembles daylight.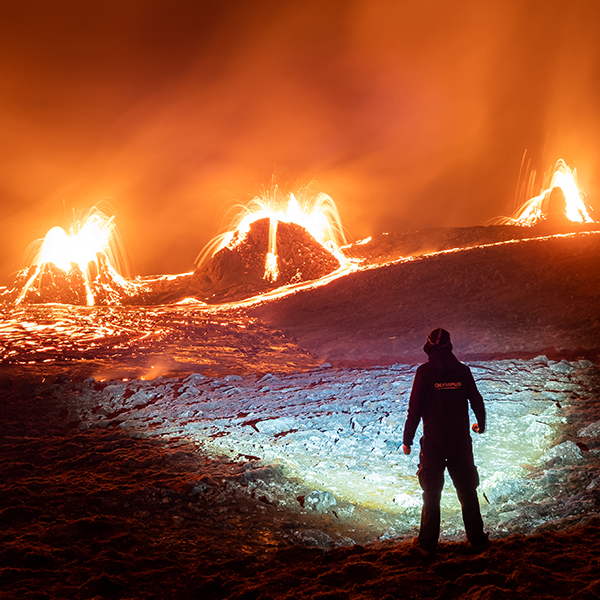 What are the LED light colors?
The range of LED color temperature is wide and offers the right light color for every purpose. Natural, pleasant daylight has around 5,500 Kelvin or more. If you want to illuminate your living space with the comfortable light of an incandescent bulb, for example, a color temperature of about 2,700 Kelvin is ideal.

It is also possible to change the color temperature of an LED lamp if the illuminant used allows it. For example, there are ceiling lamps whose light color can be adjusted via app or remote control:


Warm white (up to 3,300 Kelvin)
cool white or neutral white (3,300 to 5,300 Kelvin)
Daylight white (from 5,300 Kelvin)
The change of the actual RGB tones from red to purple or blue to green, as is possible with LED light strips, among others, is not defined by the Kelvin value, on the other hand.

Before buying a light source, you should note that the light color printed on the package only indicates a spectrum of the LED color temperature to be achieved. This is also true for warm white, which can shine with 1,500 Kelvin, but also with 3,000 Kelvin. This is one reason why the lighting effect varies: The manufacturer specifies the light color of the LED as neutral white, but with 3,300 Kelvin it is at the upper end of the spectrum of a warm white LED.

What are the effects of LED color temperature?
Bright white light, such as that perceived on a summer day looking up at the cloudless sky, has about 27,000 Kelvin. When looking at this warm light, we naturally do not warm up. However, research has shown the following effects:


An LED with a cold color temperature or with high Kelvin values makes us feel more awake.


Rooms illuminated with a bright white LED light temperature overall look larger, cleaner and fresher. For this reason, such LED lamp is very suitable for the kitchen.


Rooms illuminated by an LED lamp with a light temperature of about 1,500 Kelvin look smaller, cozier and invite you to relax. So ideal to make the living room or hobby basement look cozy and really relax there.
How do I measure the color temperature of an LED lamp?
A colorimeter is usually used to determine the color temperature. If you just want to know whether the lighting in your living room or the light color of an LED corresponds to warm white light, you can also use an app for your smartphone or tablet. These are able to measure the light color in Kelvin and provide quite accurate values.
Table: LED light colors for each room
An LED that is too bright is reminiscent of the treatment room at a dentist's office! This is how the cool characteristic of some LED light sources has been described. This dentist lighting corresponds to a color temperature of about 6,500 Kelvin and is supposed to create a certain freshness and ensure a high level of concentration.

But which color temperature is particularly suitable for your own four walls? The following table makes it easier for you to choose the right lamp.


| | | |
| --- | --- | --- |
| LED color temperature | Suitable for the following rooms | Effect on the psyche and the body |
| Warm white (up to 2,700 Kelvin) | Bedroom, living room | total relaxation |
| Warm white (2,700 to 3,300 Kelvin) | Living room, bedroom, dining room, children's room | Coziness, relaxation |
| Neutral white or cool white (3,300 to 5,300 Kelvin) | Kitchen, study, bathroom | increased concentration, awakening, yet not uncomfortable |
| Daylight white (5,300 to 8,000 Kelvin) | study, garage, cellar | high concentration, simulates natural daylight, makes rooms look bigger |
As you can see, very bright daylight white (from 8,000 Kelvin) is not necessarily ideal for lighting interiors. As an all-rounder for many rooms in your home, light sources with an LED color temperature of about 4,000 Kelvin are suitable.

If, on the other hand, you need a flashlight, headlamp or a special EDC model for home, walking or traveling, you will find it at Ledlenser. Depending on the model, our lamps have an LED color temperature of 5,000 Kelvin or more.
The advantages of an adjustable LED color temperature
An LED lamp with an adjustable or adjustable light color always provides the right light. In addition to an LED lamp that can be adjusted via app and remote control, there are also models in which the color temperature is automatically adjusted to the time of day and the lighting conditions.

The advantages of an LED where the color temperature can be controlled include the following:


The LED light color can be adjusted to the time of day and your lighting mood with just one bulb. It is up to you whether the light of your lamps should shine cozy warm or let the entire room shine in daylight.


Whether in the living room, kitchen or bathroom: Thanks to an adjustable LED color temperature, you remain flexible in the room design. In addition, you always provide the right atmosphere.


An LED, where you can change the luminosity as well as the color temperature, provides, among other things, an energy saving, because the LED is always used optimally.


In the home office, the right light color, e.g. warm white or neutral white, can significantly improve your productivity, concentration and well-being, depending on the situation.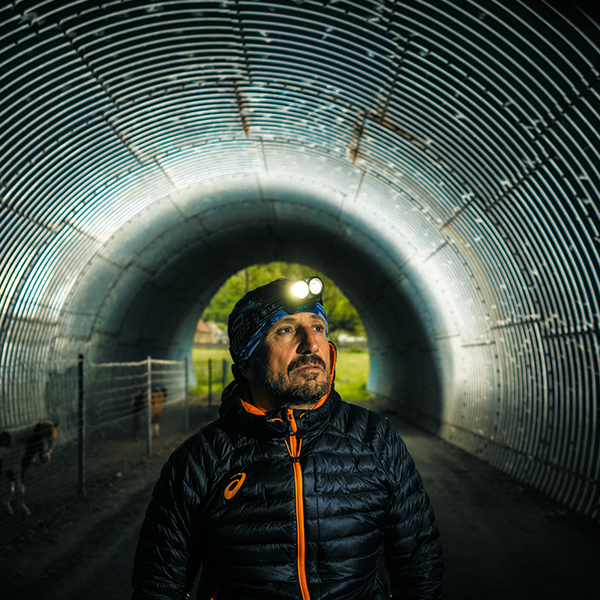 What color temperature should a flashlight have?
The light color of a flashlight only plays a limited role. To enable pleasant use, the light color of the LED should roughly correspond to that of daylight at 5,000 to 6,000 Kelvin. Flashlights and headlamps or their LED light color are not intended to improve mood. If you use a flashlight or a headlamp, in most cases a path is to be searched attentively or a goal is to be kept in sight. And even a wild animal that you want to scare off with the strobe function is rarely asked beforehand what color the light flashes should be. Only when photographing illuminated objects must the light color in Kelvin be taken into account.

The focus of the LED light color is on permanent light influence and serves, among other things, the targeted search for objects, people or animals. A high Kelvin value is advantageous here, as the bright white illuminated surfaces increase concentration and attention. If you use your headlamp for short distances or for reading, it is recommended to dim the light somewhat. Light filters that can be screwed onto the lens are also suitable. Warm white models have become popular for creating a pleasant ambience when camping, reading in a tent or as lighting in a camper van. In the trade you can find models whose light shines in "warm light", "warm white" or "warm white". The color temperature of these LEDs is lower and is well suited as light for illumination just before bedtime, when playing cards or to relax.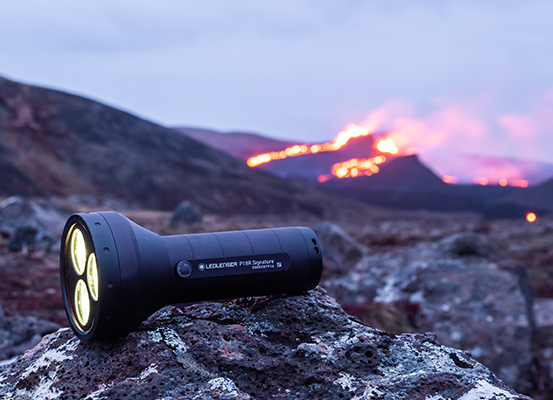 Conclusion: The right color temperature as a feel-good factor
Light is much more than just photons, but with the right color temperature, it is a true mood enhancer that creates an atmosphere that is cozy, depending on where it is used. The fact that the LED light color has an influence on personal mood and general well-being has been scientifically proven. If the light is warm, it has a calming effect. If the value of the LED light color in Kelvin is higher and thus colder, it has a positive effect on concentration. It is understandable that lamps for the living room, in which the LED color temperature can be varied by control, are very popular.

With flashlights, on the other hand, it's more about the luminosity and burn time than the LED light color. In the Ledlenser Outdoor & Sports range, for example, you will find flashlights with which you can always keep an eye on everything outside, illuminate the hiking trail or draw attention to yourself in an emergency.